Rabbit Hole Studios was founded in 2014 in the small province of PEI, Canada by local entrepreneurs Scott Humes and Courtney Gaudet. Armed with nothing but an idea and a powerful drive, they launched their first mobile game for android titled "Spirit of Adventure". The local community showed their support en masse through a successful kickstarter, and the launch of three more games, winning back to back Fan Favorite Awards in 2017 and 2018. Rabbit Hole Studios has gone on to secure a publishing deal, and venture into the world of contracting. They continue to support their local industry as an active member of Videogames PEI. Moving into a new decade, Rabbit Hole Studios has built a rock solid team to expand on current and past projects. They will continue to build on Lilly's vivid world with a new Spirit of Adventure comic series, as well as delving into the events before "The Lost Gardens". Through hard work and dedication, the team at Rabbit Hole Studios believe that anything is possible, and they're ready to prove it.
SCOTT HUMES
CEO/DEVELOPER
    Scott Humes is the founder and CEO/Developer for Rabbit Hole Studios. His specific duties switch between managing and maintaining our projects and studio, as well as game play development.
    The greatest Rabbit Hole achievement for Scott is changing every day! Our team, awards, the relationship we have built. He never thought that he would of been able to get the studio as far as he has, and is very excited for what's on the horizon!
    Scotts greatest life achievement is having his family and working for Rabbit Hole, as he would say "I'm living the dream". He is also rather fond of his car.
    Scotts Interests include: His family, history of almost any kind, gardening, animation, construction, games / game development, Rabbit Hole Studios, He also enjoys working on his car when time and weather permit. Scott doesn't like being cold.
NiTHEEN RAO
LEAD DEVELOPER
    Nitheen has 14 years of experience in the software industry and has extensive knowledge of cloud, Microsoft, mobile, web, and Open Source technologies.
    Beyond his software architecture, Nitheen has experience in the legal services industry. He has managed development teams in finance, insurance, manufacturing, healthcare, and other sectors.
Nitheen is fluent in five languages. He was educated at Bangalore University (Bangalore, India).
NATASHA MACDONALD
ARTIST
    Natasha MacDonald is one of the Artist for Rabbit Hole Studios! Her specific duties change from project to project, but her main area of focus is on Character Design and UI Art.
    The greatest Rabbit Hole achievement for Natasha is being able to see people at conventions genuinely enjoying the games that we are working on. She was even able to play a few rounds of our own game with her younger brother which she felt was an unreal experience. 
    Natasha is torn between two achievements in her life for the greatest, one being her small business "Glitter Ghost Clothing and Accessories" and the other being the purchase of a house with her Fiancee.
    Natasha's interests include: gaming, thrifting & re-purposing/up-cycling clothing, crocheting, music, crafting/jewelry making, sewing, anime, fantasy, horror and last but definitely not least… CATS (specifically her two cats Goten and Kaneki)
shelyse Tran
ARTIST
    Shelyse Tran is one of the Artists for Rabbit Hole Studios. Her main tasks for the company are to create concept art and 2D assets for game environments, UI and items. 
    Shelyse's proudest achievement with Rabbit Hole has been working as an artist on one of our biggest projects to date – The Lost Gardens. While it is only in Early Access, she is very proud of the hours that was dedicated to it and the award we won for it.
    The greatest achievement in Shelyse's life is becoming a mom.
    Outside of Rabbit Hole work, Shelyse cares for her baby. Her hobbies include reading, going on adventures, watching movies, and occasionally doing some personal art. 
AISLINN NICHOLSON
ANIMATOR
    Aislinn is the character animator (and sometimes designer) for Rabbit Hole Studios.
    Aislinn's proudest achievement with Rabbit Hole was winning Fan Favourite for The Lost Gardens with the rest of the team at Gameacon 2017 in Atlantic City, NJ.
  Outside of Rabbit Hole Studios, Aislinn has also done illustrations for a local children's book called Donkey Oatie's Early Days. On her spare time, she enjoys drawing and playing video games.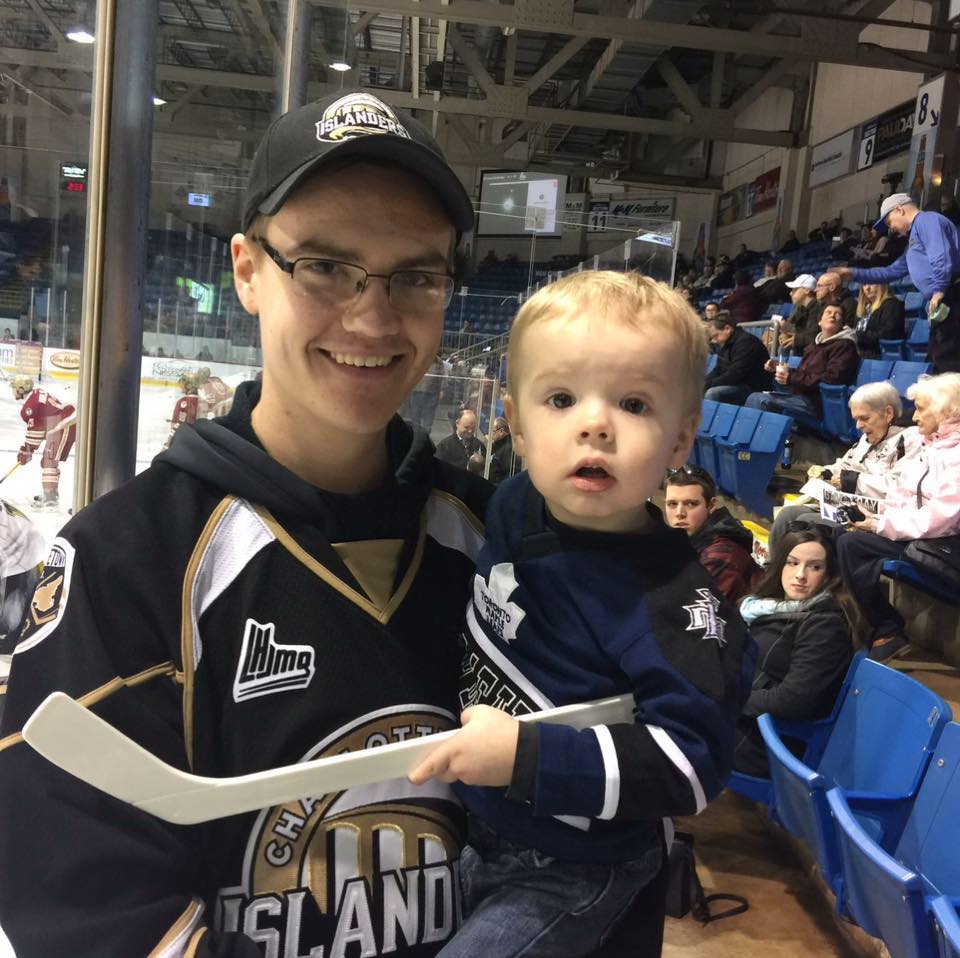 ANDREW MACLEAN
MARKETER
    Andrew MacLean is the Marketer for Rabbit Hole Studios. His duties are to look after all of the social media accounts, website, live streams and some of the techy mumbo jumbo like hardware repair.
    Andrew's proudest Rabbit Hole achievement is the two "Fan Fav" awards won in two consecutive years at Gameacon in Atlantic City, NJ. Andrew helped rally the Rabbit Hole community on Twitter to get over 25 votes the first year, then the next year increase to over 70 voters!
    Outside of the Rabbit Hole, Andrew's very greatest achievement in life is his Minecraft server where he has built  a small community and met some awesome friends.
    Andrew's interests include, vinyl record collecting, watching hockey and baseball, eating food (including but not limited to: tacos, butter chicken curry, fish and chips) and building computers.
katherine bogle
AUTHOR
     Katherine Bogle is the game and comic writer behind the scenes at Rabbit Holes Studios. With several bestselling titles in her repertoire, Katherine brings a unique outlook on storytelling to the table and hopes to craft entertaining stories for all.
    She spends most of her time at Rabbit Hole Studios brainstorming with coworkers, outlining stories, and crafting the narrative behind the Spirit of Adventure and The Lost Gardens comics.
    Author by day, and comic/game writer by night, Katherine never imagined her dream jobs would become a reality, infusing her love for writing with the mechanics of video games.
    When Katherine isn't working, she can be found obsessing over games, binging Netflix, or guzzling coffee.
charlie armour
MASTER COMPOSER
    Charlie's primary task at Rabbit Hole Studios is music composition work. Sometimes he is tasked with the occasional sound effect.
    The proudest moment with Rabbit Hole for Charlie was getting to share our hard work with everyone else. For Charlie, it's  moments like these that   make him proud to be part of the team.
    Charlie's proudest non-Rabbit Hole achievement would be helping to producing the track 'Do What You Love' for Rapper Logic and Joseph Gordon-Levitt's in Los Angeles with a host of other great artists. Charlie says "hearing it all come together amazing achievement, one of those moments I'll never forget."
TREVOR DERICKS
SFX
    Trevor's role at Rabbit Hole Studios is to develop sound fxs and audio productions.
    Trev's proudest achievement at Rabbit Hole was representing the team for Day-O-Mateo at Gameacon for the Fan Favorite Crystal Award in 2018. He says "The whole weekend  was so rewarding to see everyone visiting our booth and playing our game demos. This is a rare sight in the gamer world to see your audience enjoying a product you have been working so hard on and getting authentic feedback and interest in the product."
    Outside of Rabbit Hole Trevor enjoys audio production, designing and building metal furniture, adventuring outdoors, longboarding, and gaming.